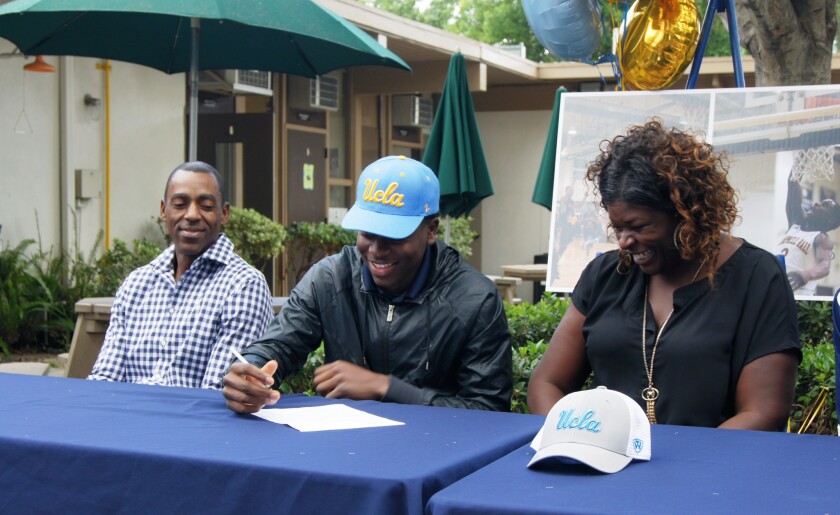 There's another Holiday headed to Westwood to play basketball.
Aaron Holiday of Campbell Hall signed with UCLA on Wednesday with his father and mother looking on.
It's almost a family tradition.
His sister, Lauren, played basketball for the Bruins, and brother Jrue also played basketball for UCLA and is now in the NBA.
The only Holiday sibling not to play for UCLA was brother Justin, who played for Washington. He must be getting sick and tired of all the UCLA gear around the family home.
Holiday is a guard with tremendous scoring skills.
---