Four-star big man Akok Akok will likely take his time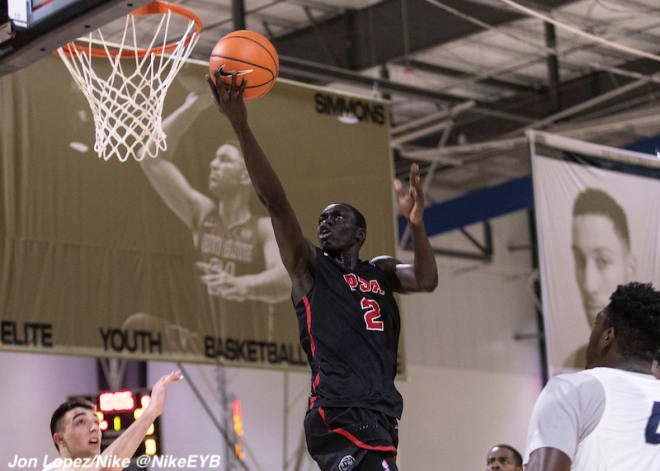 Four-star big man Akok Akok has size and versatility. He also has a pretty wide open recruitment and is in no hurry to make a decision.
A long and lean 6-foot-9 power forward at Putnam (Conn.) Science Academy, Akok is a shot blocker who can run the floor and step out to hit three pointers on the offensive end. When he plays with energy, he can be a severe matchup problem and because of that programs like Creighton, Connecticut, USF, Seton Hall, Rutgers, Providence, Syracuse, N.C. State, Virginia Tech, Texas Tech and more have offered him scholarships.
They all like the same things.

"Schools tell me that they like the way I play defense, blocking shots and stuff like that," Akok told Rivals.com. "They say I shoot the three ball well for a guy my size.
"I need to work on putting the ball on the floor. I've been in the weight room all year long."
Akok has been trying to keep his options as open as possible. There are a couple of schools that may be recruiting him a little bit harder than the others, but he says that for the most part everybody is even.

"It's kind of all the same right now," said Akok. "Some recruit the same, a few recruit the hardest like Providence and UConn with the way they stay in touch. But, for the most part, they are all the same."
The fact that Akok isn't very far along with the recruiting process shouldn't be a big deal. He's not planning to cut his list down until after the start of the school year and said that there's a good chance he could wait until the spring of next year to make his college decision.

"I will be doing a cut during my senior year," said Akok. "I will look at player development and try to figure the type of player that the coaches want me to be and if that fits with what I want to do."