Fox is down to seven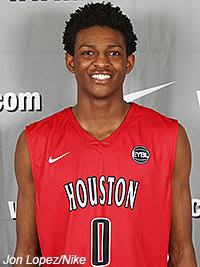 Now, the race is officially on for the super talented Fox. A capable scorer with tremendous size, length and feel for the point guard position, he is just as dangerous on the offensive side of the ball as he is the defensive side where he's arguably the best on the ball defender in the class.
Fox has yet to set visits yet but behind the scenes talk over the past few weeks has been pointing to Kentucky, Kansas and Arizona as perhaps the teams to beat now that Texas is out of it.
Kentucky 🔵🐯⚪️#BBN