Floyd turning heads during junior season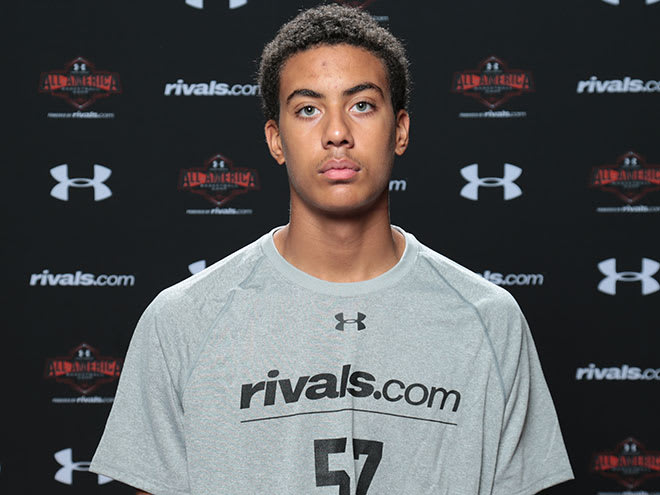 Considering he's ranked as a four-star prospect, Las Vegas (NV) Desert Pines small forward Greg Floyd has flown under the radar. The long, lanky forward's recruitment doesn't include the Power Five programs you would expect, but that's beginning to change as he's averaged 15 points, 8 rebounds and 3 assists per game this season.
He's added offers from Georgia and Pittsburgh recently to go along with Memphis, Nevada and Washington. So far, he's taken visits to Michigan, Nevada and Utah.
IN HIS OWN WORDS: Floyd spoke about his newest offers as well as what he likes about the schools currently involved in his recruitment.
Georgia: "I don't know much about them. From what I've been looking at, they look pretty good. Their season has been going pretty well."
Memphis: "Coach Stoudamire, we talk every now and then. He tells me a lot about their program and what they are doing there."
Nevada: "They play a fast-pace game. My high school team plays that way and we're doing well, so I think that fits the way I play."
Pittsburgh: "The coach has been telling me about their program and how I would fit there. I think I would fit in great."
Washington: "They started recruiting me at the Under Armour All-American camp last summer. That's when they first noticed me. They like my potential."
WHAT'S NEXT?: The state playoffs are about to begin for Floyd, so that will keep his focus in the immediate future. After that, he plans to finish out his last season of travel ball. Once he wraps up his last season on the travel circuit, he'll move closer to a decision.
RIVALS' REACTION: Don't be surprised if Eric Musselman's staff at Nevada is able to keep Floyd in his home state during his college years. The Wolf Pack have already had the versatile 2017 Rivals150 member on campus and he speaks highly of their program. Memphis and Pittsburgh are the other schools that have caught his attention.