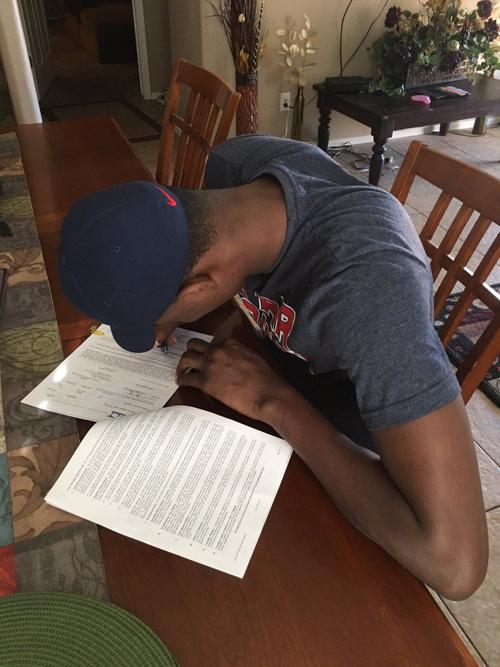 Arizona's four commits are all now officially on board, with DeAndre Ayton of Phoenix's Hillcrest Prep having signed his letter-of-intent.
Kyle Weaver, Ayton's coach at Hillcrest, said Ayton signed the letter this morning and Ayton posted a photo of himself signing it on Twitter.
"#blessedbeyondmeasures I'm officially a Wildcat," Ayton tweeted.
Ayton didn't have to sign an LOI, since coaches are unlikely to take away a scholarship holding for a five-star talent such as Ayton, but the signing brings more certainty to the Wildcats' top-rated fall recruiting class.
The Wildcats have not formally announced their signings but have been waiting until their fall class is complete.