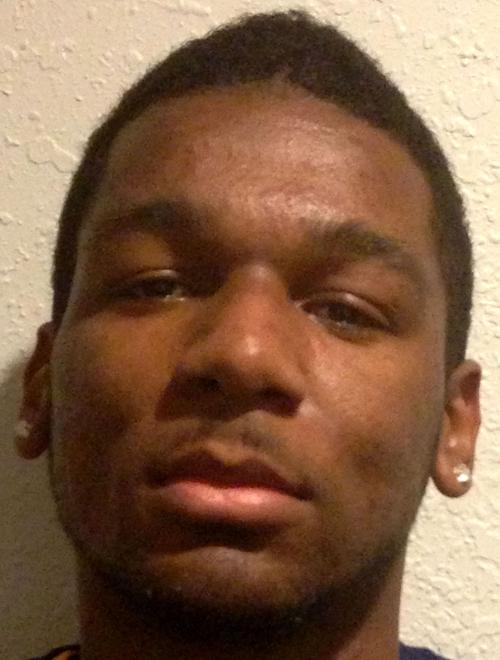 TOWN AND COUNTRY • Casey Autenrieth has put his St. Louis Christian boys basketball team against some of the best competition that he can find.
Saturday night at Missouri Baptist University, the Cougars met the best team on their ultra-competitive schedule.
Dallas' Prime Prep, ranked No. 4 in the nation by ESPN and among the top six in other outlets, boasts a roster chock full of Division I talent. And that talent was on full display, as the Truth overwhelmed the Cougars in a 71-48 mashing Saturday night.
Junior guard Emmanuel Mudiay has so many offers, he lost count. But he counts Kentucky, Kansas, Arizona, Missouri and Baylor among those who have courted him. The 6-foot-5, 195-pound guard is the No. 2-ranked recruit in the Class of 2014 by Rivals.com and No. 4 by ESPN.
Senior Jordan Mickey has committed to Louisiana State, Karviar Sheperd has pledged to TCU. Sophomore Elijah Thomas is being chased by Illinois, North Carolina State, Oklahoma and Texas A&M.
"We have a loaded team," Prime Prep coach Ray Forsett said.
Mickey led the Truth with 18 points, while Mudiay had nine.
"Tough shooting night," Mudiay said.
Now at 17-0, Prime Prep, co-founded by NFL Hall of Famer Deion Sanders in the fall, is playing a national schedule after it was told its athletics program would not be eligible to compete in the University Interscholastic League, the governing body for high school sports in Dallas. The UIL ruled a significant number of players transferred to Prime Prep for athletic reasons. So, the Truth have taken to the road, playing against some of the top prep schools in the nation.
They hooked up against St. Louis Christian (14-4), the No. 5 team in the STLhighschoolsports.com small-schools rankings, because Autenrieth was calling around looking for a game.
"I appreciate St. Louis Christian playing us. Well-coached team. It was a good trip for us to come see St. Louis," Forsett said. "He called us trying to find games. We came up here to play. It's all fun."
It was fun for the Truth, but not so much for the Cougars. Standouts Javier Martinez and and Ikkena Okwarabezi battled foul trouble all game. They scored four points apiece. Martinez had been averaging almost 26 points per game by himself, but fouled out early in the third quarter.
"Fouls killed us tonight. We're not deep," Autenrieth said.
When it wasn't foul trouble, the Truth's pressure defense was an enigma the Cougars couldn't solve. They threw the ball all over the place, often times into a defender's arms.
"We've kind of struggled with that a little bit all year. We didn't handle it well tonight. The heavy ball pressure kept us from getting in our sets," Autenrieth said. "We didn't run our offense like we needed to tonight. We had a lot of turnovers tonight."
The ball game was choppy early on as both teams felt each other out. The Truth were taking the ball away, but were quick to give it back. Unable to get much going, they ended the first quarter leading 12-9. They did right the ship in the second quarter and took a 32-19 lead into the break.
Prime Prep has gobs of talent but getting it all to play on the same page has proven a tough task. Saturday night was a prime example.
"That's the toughest job in the world," Forsett said. "Every coach wants talent, but when you get it you have to get them to play together."
"Coach said we have to let the egos go," Mudiay said.
If taking the loss wasn't tough enough, the 6-foot-11 Okwarabezi rolled his ankle in the fourth quarter and had to be helped off the court. The Cougars were without 6-5 Nate Bethel, who didn't play Saturday because of an ankle injury.
St. Louis Christian will be back in action Monday when it takes on No. 1 small school Madison Prep at the Martin Luther King Jr. Shootout at Maplewood-Richmond Heights. The Cougars are taking the place of Chicago Hyde Park, which was unable to make the trip down after several varsity players were suspended last week.
"We're going to try and see what we can do in two days," Autenrieth said.
Prime Prep will continue on its quest to compete for a national title. The Truth can, literally, play anyone at any time. With that in mind, Forsett wasn't shy talking about getting a crack at those teams ranked ahead of Prime Prep.
"We'll call them out. Mountverde, we're tired of them running, we want to play them," he said of the No. 1 team in the nation.
STLHighSchoolSports.com is the most comprehensive source of stats, scores and stories from any and all area high schools.